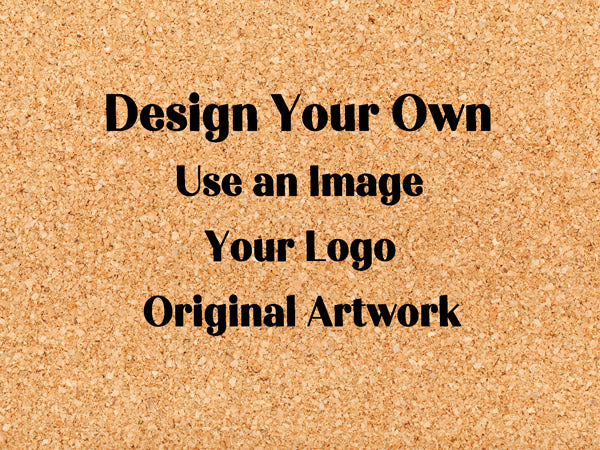 Corporate Logos/Branding
Corporate Logos/Branding
$65.00
Design something here for your office or home office space using your company logo, artwork or images to show off your brand.
Every office needs a bulletin board; every brand needs visibility.
Use high res graphics, company logos, photo images, or original artwork, to produce a bulletin board that both serves and sells. Send images to us at coolcorks@coolcorkboards.com or give us a call
(Sally 214-207-5292 or Lisa 214-384-1560)
Our cork boards come in a variety of standard sizes as well as custom sizes to fit the needs of our customers.
Businesses around the country make use of Cool Corks boards to hang workplace notices, photos, safety requirements, schedules, employee information, company events, and much more! And, they look great even when they are empty!
100% High Quality Cork
Thickness: 1/2" (push pins will not go through and mar the walls)
Rich, full-color printing with UV Ink (will not peel)
Beautiful

 

graphic

 

designs                
Anodized

 

sleek

 

metal frames: White, Black or Silver
Starter pack of push pins 
Additional shipping costs may apply on orders 36x36 and larger.